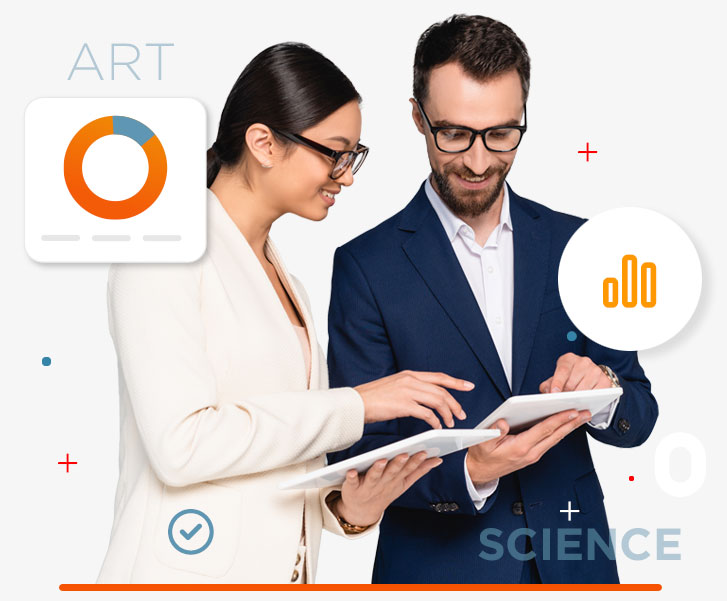 CONSULTANTS
Our Strategic Consultants Set Us Apart
PossibleNOW combines 23 years of strategic planning, customer research, and domain expertise to help organizations understand the foundational and transformational aspects of consent, preference, & insight management (zero-party data) that enhances customer experiences and increases engagement.
When working with large complex organizations, we look at consent, preference, and insight management as both "Art and Science"- The "Art" is honoring the consents, preferences, and insights of individual people by employing the right strategy, processes, and best practices, while the "Science" is the purpose-built technology to do it at scale.
Current State
Don't know where to begin
Inconsistent CX across brands
Customer has limited control
Risk of compliance fines & lawsuits
Global unsubscribes are eroding lists
Low engagement and adoption
Siloed data and systemsv
No internal stakeholder alignment
Future State
Access to strategic roadmap
Consistent CX across all touchpoints
Customers receive control and builds trust
Compliance built-in by design
Best practice opt-down strategy retains list
Best practice data collection drives adoption
Central system of record for zero-party data
Aligned program management & governance
STRATEGY
Regulations Driven Consent Strategy Avoids Fines
Customers have lost confidence in how businesses use their data, protect their privacy, and conduct business communications. This has resulted in new global privacy regulations, data-deprecation, 3rd party data scarcity, the elimination of third-party cookies, & thus the urgent need to collect consent and preferences directly from prospects and customers.
Large companies doing business in multiple jurisdictions need a well thought out consent management strategy. Each geographic location is subject to unique state, federal, and international regulations. And when combined with a granular zero-party data collection strategy, consent is more likely to remain in-force.
Additionally, when a customer or prospect provides consent to any one business unit or division, that consent must be honored across the organization, which makes business rules and interoperability vital to success.
So, not only must user consent be collected, but it is also vital to ensure consent is collected at the right customer touchpoint, with the correct content, in the right language and locale. And all departments must know where it is stored, how to access it, and how to update it.
Transparency & Control Across the Customer Journey

STRATEGY
Preference Strategy Positions You Ahead of the Competition
The digital world is changing rapidly. Customers expect personalized experiences, new global privacy regulations are expanding, third-party data is highly inaccurate, and third-party cookies are going away. That's why every organization should be asking their customers to share their preferences, such as product interests, preferred channels, and desired frequency. However, to gain adoption, you must have a well-thought-out data collection strategy that builds trust and motivates customers to engage.
Unique to brand – No other competitor has the data or can buy it
Ultimate "source of truth" – Customers provide data directly and voluntarily
Relationship based – Customer's trust leads to their willingness to share their data
Mutually beneficial – Customers receive value in exchange for data they share
PERSONALIZATION
Integrate Customer Insights Data for Enhanced Personalization
Customer insights data includes feedback, survey, & opinion data, that if harvested correctly, can provide even more insights into your customer base. Typically, this data is held in a vacuum – for instance, when people answer a survey, their answers are collected and consolidated for use in a summary report.

However, you have an opportunity to turn this type of feedback, survey, & opinion data (regardless of the platform used) into active profile information, managed and controlled by the customer.

Yet, the customer insights landscape is complex – from new technology, to emerging channels, and expanding customer awareness. And while it's easy to feel overwhelmed, we can help you create a cohesive customer insights strategy that will position you for success.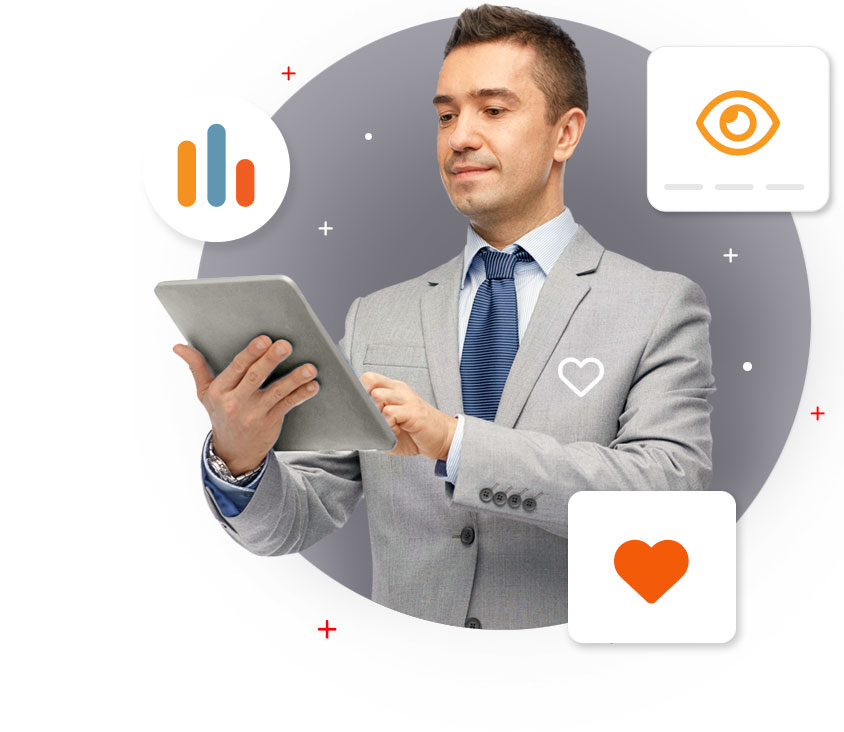 PROCESS
Our Engagement Process for Consent, Preference, & Insight Data Success
Our expert consultants work at the intersection of customer experience, marketing, technology, data integration, and regulatory compliance. They can architect a consent, preference, and insight strategy that both complies with regulations and transforms your CX, motivating prospects and customers to engage with your business, increasing customer retention and lifetime value.
Analyze customer insights to understand expectations
Identify needed consent, preference, and insights attribute data
Review consent language for needed changes
Conduct preference management evaluation & gap analysis
Examine customer journeys to develop a data collection strategy
Develop consent strategy
Create roadmap and program management plan
Deploy phased recommendations
Launch internal communications and positioning
ANALYSIS
Ongoing Analysis Maintains Your Program Effectiveness
When your consent, preference, and insights management strategy is in place, our team can help you analyze its effectiveness to continue increasing campaign efficacy.
Competitive Research Analysis
Reporting & Analytics KPI Services
Organizational and Data Governance
---
Have questions? Book 30-minutes with an experienced strategist

BOOK NOW