FLORIDA
Florida's Updated Telemarketing Rules
BACKGROUND
Background
In April 2021, the US Supreme Court issued an opinion in a major case pertaining to Facebook that was viewed as favorable to the contact center industry and a blow to the TCPA. However, many states began reviewing their own calling guidelines and refining them accordingly. Florida passed an update (SB 1120) to their own Florida Consumer Protection Law and the Florida Telemarketing Act, to extend beyond certain limitations in the TCPA that is in effect as of July 1, 2021.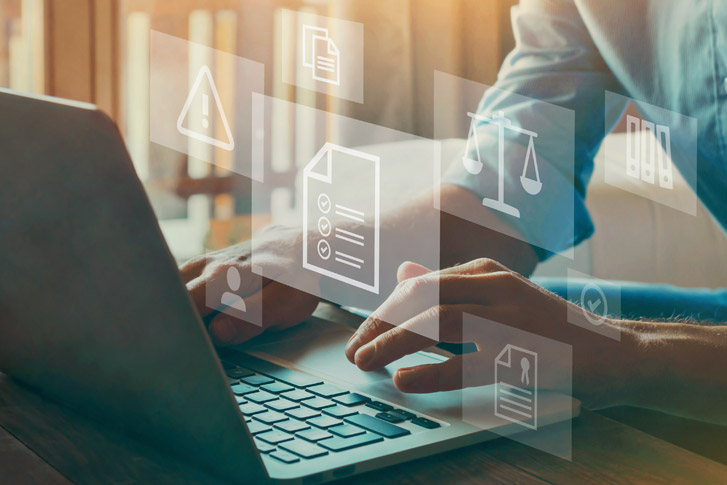 PROVISIONS
Notable Provisions
The law restricts the use of automated technology and prerecorded messages by requiring prior express written consent before making sales or marketing calls and removes exemptions for making calls without consent. This restriction even applies to calls made with an established business relationship and calls to consumers who are not on the Florida state DNC list.
The definition of an auto-dialer under Florida law is broader than the Federal TCPA and includes "an automated system for the selection or dialing of telephone numbers or the playing of a recorded message."
The law includes a private right of action with potential damages as high as $1500 for each willful violation, or actual damages or $500, whichever is greater, for violations that are not deemed to be willful. Companies that are found to violate these rules may also be prohibited from calling activities in the state.
The law adds a presumption that any call to a Florida area code is a call to a Florida resident or a person in the state. Companies doing business outside of Florida should not assume they are not contacting Florida area codes without verification.
The law updates legal calling times from 8 AM—9 PM to 8 AM—8 PM. Florida has two time zones and companies must be aware of this when dialing consumers.
The law sets a cap on the number of calling attempts at three attempts per 24-hour period, per person. If a person has multiple numbers associated to them, each attempt counts regardless of the number used.
Updates Caller ID restrictions for calls from and into Florida.
All of these provisions apply to B2C communications, and three of the provisions (i.e., calling times, call attempts per day, & caller ID restrictions) also apply to B2B communications.
HOW
How should you prepare for these changes?
Decide whether your dialing platform is an auto-dialer under Florida law. The Florida definition of an auto-dialer is broader than the Federal standard and includes any "automated system for the selection or dialing of telephone numbers or the playing of a recorded message."
Make sure you are obtaining Express Written Consent prior to placing any calls to Florida area codes or persons in Florida. This includes ensuring that any purchased leads have adequate Express Written Consent for your business to call. Maintain records of Express Written Consent for at least five years from the last date the consent was relied upon to place a call.
Update your calling times for calls to Florida area codes or persons in Florida from 8 AM—9 PM to 8 AM—8 PM. Keep in mind that Florida is a two-time-zone state when making these changes.
Ensure that your dialer can cap the number of attempts to Florida area codes and persons in Florida to three attempts per 24-hour period. This may include ensuring that lists are appropriately de-duped to make sure that the same number coming in from various lead sources is not called more than three times in 24 hours.
Document any changes made to your policies or procedures, including what changes were made and when they went into effect.
FLORIDA
DNCSolution offers several ways to comply with the new Florida telemarketing rules
In addition to the standard DNCSolution features helping maintain compliance with Do Not Contact regulations across the country, DNCSolution offers several ways to help comply with the new Florida telemarketing rules, including:
Creating filters to exclude or include states as needed, area codes, regions, and more
Modifying projects or API profiles to utilize certain features to comply with specific data sets and needs
Setting up automatic scrubbing on a schedule to ensure that contact lists are up-to-date with all relevant DNC registries in a timely manner
If you would like to learn more about how DNCSolution can help your organization stay in compliance with Florida's SB1120 regulation, contact us at info@possiblenow.com
MYPREFERENCES
Capture Customer Consent With MyPreferences
Now that Florida's State Bill 1120 has passed and is in effect, collecting consent from customers in the state of Florida has become paramount. Collecting consent helps you to maintain open lines of communication while respecting customers wishes and interests and building relationships based on trust. Florida is only the tip of the iceberg: as states continue to enact their own Do Not Contact rules and regulations, companies must be confident that their processes and platforms are up to the task of maintaining compliance.
PossibleNOW can help your company create, implement, and maintain a process for gathering that crucial customer consent through a combination of expert consultants and world class platforms such as MyPreferences.
We are launching this RND service (in Beta) August 1st and invite all new or existing DNCSolution customers to add this optional RND service at no cost, to their DNCSolution subscription until the database officially goes live on October 1st.
Learn More