DO NOT CONTACT
DNC Checker by DNC Solution®
Pricing for DNCall growth companies start at $150 / month
Learn More
TRUST
Establishing trust begins with respecting people's boundaries
When someone indicates that they do not want to be contacted, it's imperative both from a relationship and a compliance perspective to respect their wishes.
DNCSolution, a DNC checker by PossibleNOW, provides compliance with all contact methods, including Call, Email, Text, and Mail.
Our platform provides a safe and secure way of cleaning, removing, or flagging phone numbers, email addresses, and more from your contact lists and databases against federal- and state-maintained Do Not Contact registries such as Do Not Call, Do Not Email, Do Not Text, and Do Not Mail. DNCSolution helps you mitigate the risk of being out of compliance with TCPA, CASL, and CAN-SPAM regulations.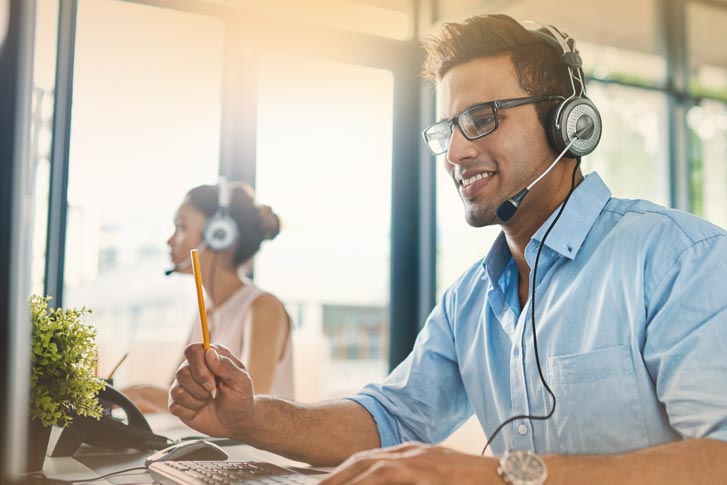 DNCSolution lets you focus on your marketing efforts while ensuring compliance with all relevant Do Not Call laws.
DNCSolution supports all aspects of your enterprise, integrating services across any component of your organization
Simplify management and mitigate compliance risk across the enterprise. Get detailed real-time reporting of your compliance activities and take advantage of available exemptions.
Corporate Offices
Branch Offices
Contact Centers
Agents
Existing Technology Stack
Department Processes
Web Forms
Points of Purchase
ADVANTAGES
Advantages of DNCSolution
Build Trust: When you honor opt-outs in an efficient and responsive way, you build trust with your customers. This boosts your brands reputation, increases customer retention, and improves overall results of your communication programs.
Rely on World-Class Infrastructure: Our fully SOC 2 compliant platform supports the high-volume email and phone number DNC scrubbing needs of direct marketers with an infrastructure that provides maximum service availability.
Enjoy Customer-Focused Support: Get the outstanding support and application training that you expect and deserve.
Access Integration Capability: Integrate DNCSolution into your current business technology - such as Salesforce, Oracle, Eloqua, Microsoft Dynamics, and many more - to augment your technology investment.
Provide a complete self-service application for your customers' ease of use.
Fully integrate into MyPreferences, our enterprise consent & preference management solution, to take advantage of contacts who want to opt-down or actively opt-in, to avoid over-suppressing your outbound marketing campaigns.
DNCALL
DNcall | Do Not Call Compliance
DNcall lets you focus on your marketing efforts while ensuring compliance with all relevant Do Not Call laws for telephone numbers, including Telephone Consumer Protection Act and wireless regulations.
Standard features: Whether you have one call center making telemarketing calls or one hundred – or an agent network that numbers in the thousands – DNcall can fit your Do Not Call compliance needs as a DNC lookup service. Our DNC lookup service offers high-volume call scrubbing against all relevant DNC list databases, including state, federal, wireless, and company-specific lists.
Optional features: Customize your Do Not Call solution to help ensure TCPA and mobile compliance with our wireless e-signature compliance application, our established business relationship manager (EBR Manager), or DNCQuickcheck, which integrates into CRMs, so your agents can instantly check the Do Not Call status of phone numbers.
Managed Services: Ease the burden and expense of compliance by outsourcing any or all your internal marketing compliance operation to the experts at PossibleNOW.
DNEMAIL
DNemail | Do Not Email
DNemail ensures that your email marketing messages reach those who want to hear from you.
Prior to any email campaign, "scrub" your email list. We provide the ability to process and manage either via API or file-based scrubbing against four databases: the DMA Do Not Email list, the FTC domain list, your internal database of Do Not Email requests, as well as any data captured via MyPreferences.
Handles high-volume email list scrubbing through API - DNemail's performance is amazingly fast whether you have thousands or even millions of email addresses to scrub.
Allows checking of single email addresses through our integration with DNC Quickcheck - get instant feedback on whether you have permission to email a specific person.
Allows seamless integration with your existing systems via Web Services - integrate the complete suite of email compliance processes into any system throughout your enterprise such as CRMs or MyPreferences to include integration with the systems that facilitate your customer journeys.
Provides a complete self-service application with "one click" solution for prospects and customers - easily comply with CAN-SPAM or CASL requirements.
Offers flexibility to manage opt-out requests company-wide or by product, campaign, division or department - easily customize how you want to collect opt-out or unsubscribe requests. This lets people choose what information they wish to receive from you via email and helps prevent opt-outs from those who may wish to hear only about certain products or services.
Provides scrub receipt - serves as a record of your email compliance efforts.
Maintains historical archive of all opt-out requests - provides a detailed record of all your email compliance efforts.
DNTEXT
DNtext | Do Not Text
The mobile channel can energize your marketing efforts and help you target specific audiences - if you use it correctly.
While mobile marketing lets you take advantage of the latest technology trends, it also carries unique compliance challenges. The TCPA requires that any business or organization must receive express consent from consumers prior to sending any automated SMS text messages. A company may no longer rely on customer history or other such established business relationship data to make telephone solicitations via text.
With DNtext from DNCSolution, your marketing teams can:
Conduct mobile marketing campaigns while complying with TCPA, CASL, & other applicable laws.
Collect & manage opt-out requests in a central repository to maintain compliance.
Use DNText scrubbing tools to feel confident that your direct marketing efforts are maximizing potential while providing a sense of security around TCPA compliance.
DNMAIL
DNmail | Do Not Mail
With rising postal costs, it's critical that direct mail pieces reach your intended audience – and that recipients want to receive it! Boost mail deliverability by improving the effectiveness of your direct mail campaigns. Mail smarter and save money by ensuring the right messages reach the right people.
Honorany Do Not Mail requests from your customers and prospects.
Maintain compliance with third-party lists, such as the Direct Marketing Association's (DMA) lists, such as the Deceased Do Not Contact list or the DMAChoice list.
Remove duplicate records or append a secondary address for a contact.
Utilize the National Change of Address (NCOA) database.
Standardize address output to improve the accuracy of carrier route, zip code, and more.
Use our DPV service for Delivery Point Validation to ensure that not only is the address correctly formatted, but affirm that the address exists and is a valid destination.
Learn how to mitigate TCPA compliance risk
Learn How
PN has a broad range or array of operational and monitoring services designed to provide ongoing operation and insights into your customer engagement opportunities. We'll design a custom program for you based on your organization's goal for direct marketing activities.
We operationalize requirements for all data processing requirements and system registration for the lists you must manage to comply with individual regulations. Don't waste time and effort trying to determine what/how to monitor. Leverage our expertise, experience and resources.
Do Not Call Compliance Managed Services
Simplify your compliance efforts by taking advantage of our 20+ years of expertise in consumer regulatory Do Not Call compliance. We dedicate significant resources to suppress phone numbers from current DNC list databases including the National DNC Registry, CAN-SPAM, Do Not Text, and all relevant state DNC regulations in compliance with the FTC's Telemarketing Sales Rule.
Our goal is helping companies maintain a compliance posture by using our technology and professional services expertise, building out processes to help you meet regulatory compliance.
Do Not Call List Management
We can compile and maintain all phone numbers in Do Not Call lists that you licensed based on your specifications and calling requirements - including optional lists such as the NeuStar Wireless Portability list or your own company-specific internal DNC list.
We have stringent processes of phone validation, acquisition, and verification of all Do Not Call data. We are so confident about our processes that we warrant the accuracy and timeliness of the Do Not Call databases.
Registration Support Services
34 states, plus the District of Columbia, have a registration requirement and the process varies for each one. Obtaining a Telemarketing License/Permit can be tedious, time-consuming, and confusing. We can simplify your compliance with our Telemarketer Registration Support Service (TRSS), providing a convenient way for telemarketers to become registered in all desired state and federal jurisdictions, and to purchase any required Do Not Call lists.
Mobile Scoring

Have customers given prior express written consent to be contacted by cell phone? The TCPA prohibits telemarketing calls to phone numbers that have not consented to receive them. Determine the likelihood that the same person is still associated with that phone number.
By following a confidence scoring system, segment your database as to which mobile phone numbers present the least-to-greatest risk to call or text. Reduce risk of significant fines by showing good faith effort to verify right party contact.