INDUSTRY
Health Insurance
Transform your healthcare insurance organization to be member-centric, leveraging preference and consent data gathered directly from your members.
Request a health insurance industry-specific demo now
Request
TRUST
Utilizing zero-party data (such as member preferences, consents, and insights) can enable your healthcare insurance organization to build member trust.
Trust is the biggest factor in the healthcare insurance marketplace. Members utilize healthcare insurance providers for access to doctors, plan benefits, claims, and EOB's. They must have confidence in the carrier's ability to deliver that information efficiently and to handle their personal data appropriately and safely. Having the right zero-party data strategy will encourage enhanced, nuanced communication between member and carrier, building a relationship based on trust and understanding.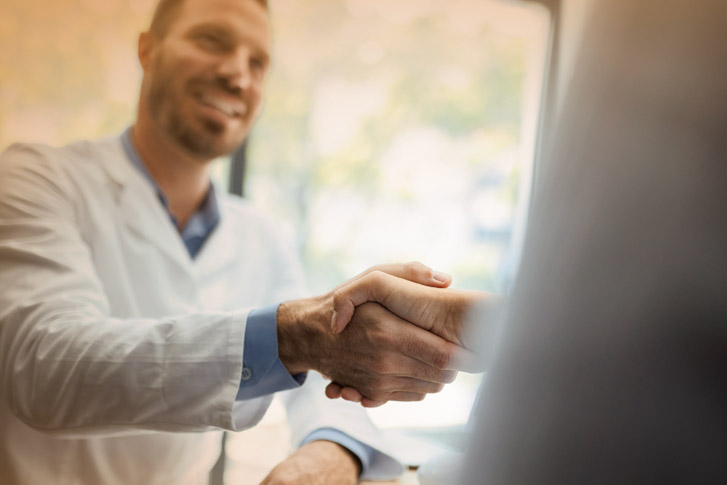 Learn Health Insurance Best Practices. Book a free 30-minute consult with an insurance specialist.
Book Now
VIEW PREFERENCE CENTER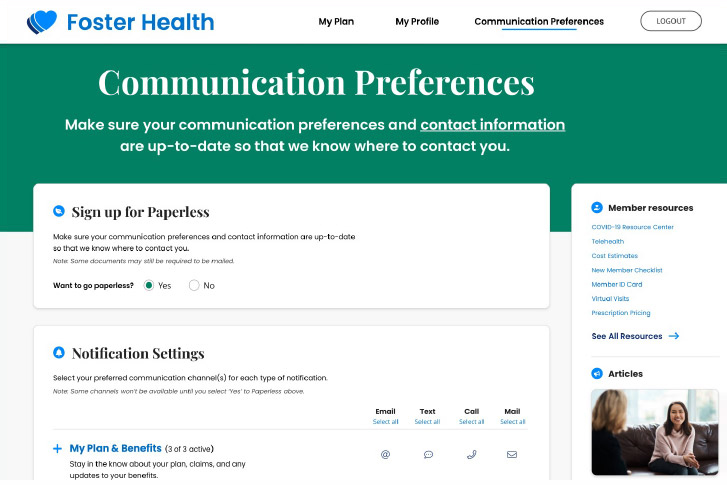 Make it easy to sign up for paperless delivery and save money.
VIEW PREFERENCE CENTER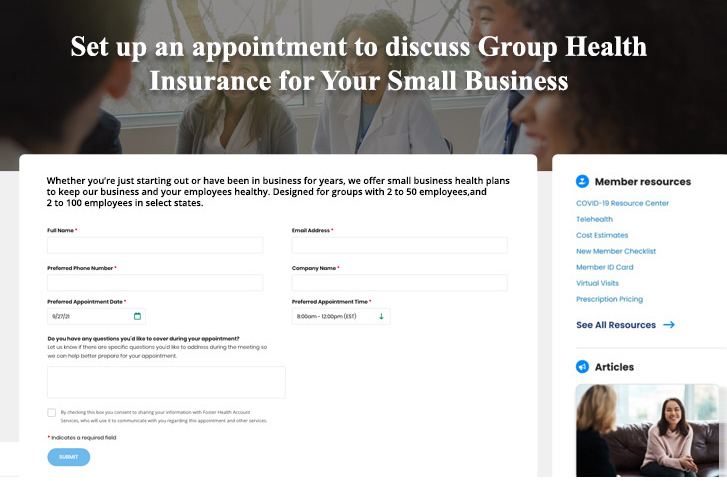 Collecting information at natural points along the customer journey help build robust profiles.
Previous
Next
ACCESS
Easy Data Access
In the rapidly emerging digital sector around health insurance, members expect to be able to access the information they need at any time, over the channel they prefer. Member portals and applications provide a simplified user experience that also helps the carrier reduce financial costs of sending out large packets of paperwork by mail – EOBs, claims information, membership packets, updated terms of use, and more. Leveraging preference management with a consolidated member profile and preferred methods of communication offer far less expensive delivery.
Forrester: ROI of Zero Party Data - Building Customer Trust
Watch Webinar
EXPERIENCES
Seamless Member Experiences
Elevate your organization to deliver seamless member experiences
With the right strategy for collecting and utilizing member preferences and consents, information will be consistently shared throughout your healthcare insurance organization, dynamically updating as members provide or amend their zero-party data. Managing member data with an intelligent strategy enhances efficiency and communication from carrier to member, especially at a time that can already be stressful and confusing for your members.


Our focus on staying current with the best technology while making sure we keep up with any and all regulatory issues our customers face provides future-proofing of your technology investment down the road.
EXPERTS
Prepare for the future of healthcare insurance with innovative ideas and our industry-leading preference, consent, and insights platform.
Our experts use decades of industry best-practices and top-of-the-line data management techniques to recommend solutions that will work for your unique organization, dedicated to serving your members. Our advanced platform integrations will connect and utilize your existing tech stack while maintaining compliance with healthcare privacy regulations.
MYPREFERENCES
MyPreferences
Trust PossibleNOW with your zero-party data initiative and build trust with your members
Built with privacy-by-design, MyPreferences ensures that data is collected from any channel, offered through the healthcare insurance organization, and available when communication teams and customer support representatives need it. Consent records are securely maintained, and members can update their consent and preferences at any time, with updates dynamically populated across the organization using near real-time APIs.
Build a better member experience, increase healthcare insurance efficiency, and provide cost-effective service for your members. Speak to one of our experts today.