72% of adults say they personally benefit "very little" or "not at all" from company data
collected about them - Pew Research
Empower Sharing
Empower customers to easily share their profile, preferences, consent, and insight data throughout their customer journey
Gain Insights
Centralize & distribute customer insights to enable your organization to speak with one voice
Build Trust
Provide personalized customer experiences & maintain compliance to improve customer lifetime value
Zero-Party Data / Preference Management Overview Kit
Overview Kit
EMPOWERED
The Rise of the Empowered Consumer
With greater choice, more sources of information, and social media outlets to voice their opinions, consumers have never been more powerful and demanding. Modern marketers have adapted by taking a more customer-centric approach. They now nurture direct relationships with customers and engage them in customer journeys made up of highly personalized experiences across all touchpoints and channels.
RELATIONSHIPS
Trusted Relationships Are Based on Both Parties Receiving Value
When customer share information and insights about themselves such as profile data, consent, and preferences, we refer to it as explicit first-party data. This data is ideal for personalization because it is provided directly from customers. When companies use this insight to provide relevant and valuable experiences in return, customers are motivated to continue to share information with them. We call this "reciprocity of value." It's the foundation of healthy long-term relationships.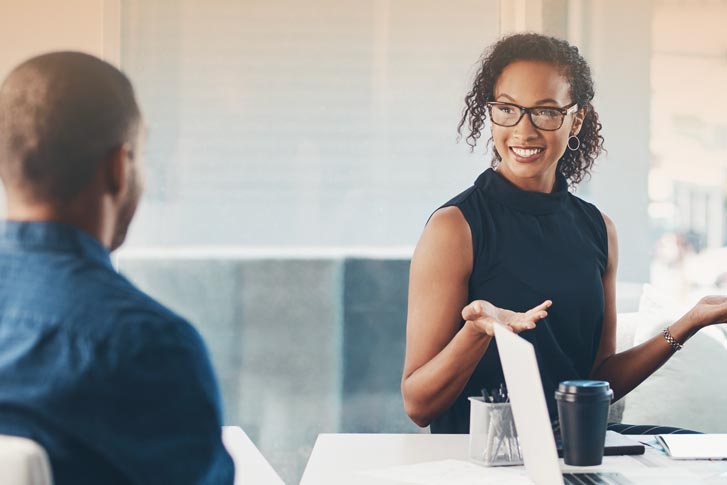 WHY?
Why Large Companies Choose Enterprise Preference Management
Many preference management solutions only work within one application and channel, which is a very limited approach. MyPreferences enables large complex enterprises to hear their customers' voices across multiple brands, departments, and channels -- email, mobile, social, web -- and centralize that into a single, unified view of each customer's insights and preferences. This 360-degree customer view allows businesses to consistently honor customer wishes which drives customer loyalty and topline revenue.
EXPERTS
Deploying an Enterprise Class Solution Requires Experts
Deploying technology in large organizations is always challenging. Enterprise preference management is no exception.
Global compliance regulations are in constant flux
Business requirements vary across operating units, product lines, and geographies
Technology requires configuration, customization, and integration
Specialized focus is needed
Solutions must be built with "compliance by design"
World-class performance and security are a must

PossibleNOW helps you get there. Our strategic consultants and professional services team leverage "learnings" accumulated from years of successfully deploying preference solutions in large companies and industry-specific experience to design and implement a customized solution to meet your needs. We help you gain adoption inside and outside your organization. And we help you integrate the solution company-wide so that you have a single view of your customers.
CONTROL
Preference Centers Establish Transparency and Provide Control
The digital world can feel a little creepy. In order to gain trust, companies should be transparent about the customer data they possess and what they do with that data. Preference centers provide the prospects and customers a way to view all their personal information that a company holds. Additionally, users can update, delete and provide or revoke consent at any time - giving them full control over their information.
WHAT
What Customer Preferences Should You Collect?
Insights and preferences are important for marketing campaigns, account notifications, activity alerts, preferred communication channel, and more. And preferences vary widely by industry. Our experts help you design the optimal preference options for your customer base and situation. Here are a few examples:
Hospitality: Lifestyle preferences such as exercise and entertainment
Hotels: Stay preferences such as bedding, location, and amenities
Retail: Updates about store promotions, discounts, and new arrivals
Healthcare: Wellness information, prescription alerts, and test results
Financial services: Interest rate alerts, stock alerts, or business news
Marketing: Product and delivery channel preference
Customer service: Service alerts, delivery notifications, and product updates
COMPLIANCE
Enterprise Preference Management with "Compliance by Design"
MyPreferences was built with compliance by design, meaning it's built specifically to adapt to ever-changing global compliance regulations. It's in the very core of MyPreferences. With compliance by design in mind, use MyPreferences to:
Capture express consent, update it, and revoke it as desired
Honor communication preferences of each customer
Ensure opt-outs are honored across your organization
Access customer preference data in real-time to make desired updates
Adapt to constantly changing regulations, including GDPR, TCPA, CASL, and more