COMPLIANCE
Do Not Call Compliance and Laws
The U.S. Federal Trade Commission (FTC) gives people throughout the country the legal right to join the national Do Not Call (DNC) registry. Companies cannot legally place unsolicited telemarketing calls to anyone on the DNC registry.
Violations of DNC laws come with serious repercussions for companies, making DNC compliance very important. However, our team at PossibleNOW understands the challenges associated with following all Federal Trade Commission regulations.
We provide solutions that make it easier for your business to adhere to all compliance regulations while still reaching potential customers to generate leads. Find out more about the laws associated with the Do Not Call Registry today by calling us at
(800) 585-4888
.
WHAT & WHY
What Is the National Do Not Call Registry, and Why Was It Created?
The National Do Not Call list acts as a registry for consumers who do not want to receive telemarketing calls. Consumers easily join the list just by adding their phone numbers. Everyone with a telephone number in the U.S. has the legal right to join this list.
The Federal Trade Commission set up the National DNC registry to help consumers avoid repeated and unwanted telephone communications.
The TCPA provides additional protections to consumers around the country. This law went into effect in 1992. The Federal Communications Commission (FCC) played a significant role in setting up these rules, which prevent companies from contacting people on DNC lists.

Under the TCPA, businesses also face restrictions on:

Calling people between the hours of 9 p.m. and 8 a.m.
Sending consumers unsolicited fax messages
Refusing to share their name or other information after placing a call
Calling telephone numbers on the DNC list or otherwise violating the TCPA, which may lead to severe legal repercussions.
COMPLIANCE LAWS
Do Not Call Compliance Laws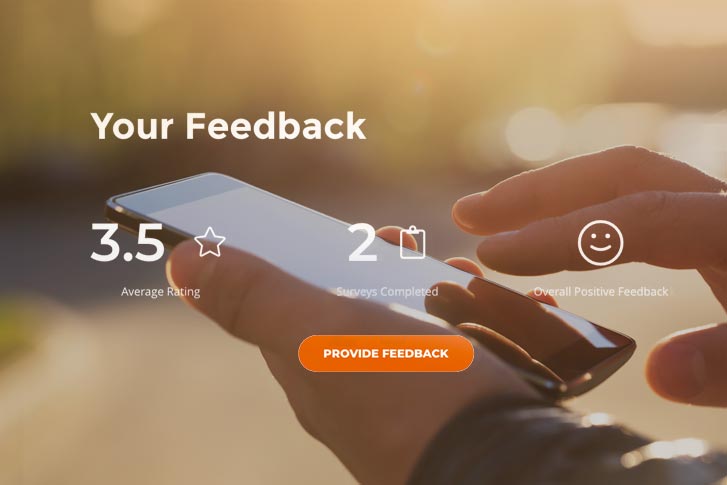 To avoid penalties, businesses need to understand DNC regulations before they start placing telephone calls. Making telemarketing calls to individuals on the DNC list may cause legal issues for your company, risking financial penalties and reputation damage.
What Are the Rules for the Do Not Call List?
According to Federal Safe Harbor laws, businesses must download an up-to-date copy of the DNC registry every 31 days. However, the experts generally recommend that you download an updated version of the list every day.
New numbers get added to the list daily, making it very important to stay current to avoid penalties.
Note that the Do Not Call National Registry only records phone numbers. It does not contain any additional personal information about consumers. Businesses do not receive further information about potential clients when downloading the list.
Who Are Do Not Call Rules Intended to Protect?
The Do Not Call law seeks to offer protection to consumers. While some people solicit calls from businesses, many individuals prefer to limit their contact with telemarketers, sellers, and other companies.
This regulation provides protection for home phone lines and cell phones in many cases. However, DNC list exceptions do exist.
Does the DNC List Apply to Business-to-Business (B2B) Calls?
Generally, the DNC list only covers consumer phone numbers. Companies have the legal ability to place business-to-business calls without facing legal sanctions from the Federal Trade Commission.
We can help you review any restrictions on making a telemarketing call to another business if you feel unsure about these regulations.
ACCESSING
Accessing the National DNC Registry
Businesses must access the National DNC registry before calling consumer phone numbers to avoid legal penalties. Service providers and companies must look over telephone numbers on this list before trying to solicit consumers.
What Can You Access on the National DNC Registry?

The National Registry provides you with limited information about consumers. The DNC list does not provide information about a consumer's address or any additional personal information. In fact, the list only contains registered telephone numbers.

How Can You Use Information on the DNC List?

Keep in mind that businesses should only use phone numbers on the DNC list to avoid making unwanted telemarketing calls. Companies must certify that they only access the registry to prevent calls. Using the phone numbers on these calling lists for other purposes could result in legal repercussions.
COST
Cost of Accessing the National DNC Registry
Service providers can access data about phone numbers in five different area codes for free when they access the DNC registry. If you want to access additional telephone numbers, prepare to pay a fee for each subsequent area code.
Many businesses express surprise at the cost to get access to area codes across the nation on the DNC Registry. Your business may end up paying thousands of dollars to review restricted phone numbers.
How Do You Pay Your DNC Registry Fee?
You have two options to pay for access to the information on the Do Not Call registry. Companies pay either by credit card or electronic funds transfer (EFT).
If you pay by credit card, the website will attempt to process the payment right away. You can begin transferring data immediately if the credit card payment goes through.
EFT payments, on the other hand, take longer to process. Businesses often need to wait three days before EFT funds clear. Once the funds go through, you will get access to the data on the DNC registry. You cannot use checks or other payment methods to access the registry.
Expect to complete a new financial transaction each time you want to add a new area code or series of area codes to your exclusion database.
HOW
How to Use the National DNC Registry
Businesses access the DNC registry by visiting a website set up by the Federal Trade Commission. You need to set up an account before you can receive access to any phone numbers. During registration, you select the five area codes you can get for free.
You will also have the ability to purchase access to additional area code information for an appropriate fee. Once you register, you may log back in to download new data at any time. However, the Federal Trade Commission deletes accounts that do not have active subscriptions after 120 days without use.
You can prevent the permanent deletion of your account by setting up an active subscription or logging in before 120 days expire.
Who Can Access the National Registry?
Only specific organizations have the right to access the phone numbers included in the National DNC registry. The FTC limits access to:
Sellers
The government uses the term sellers to refer to any companies that:
Provide goods or services and sell these products or services in exchange for payment, often during a telemarketing call
Issue offers to provide goods or services
Make arrangements for others to supply products or services
Telemarketers
Telemarketing companies are those that place calls on behalf of sellers.
Service Providers
Service providers assist telemarketing companies. They provide access to lists of available phone numbers. In other situations, providers take telephone numbers off the lists that sellers use. Note that not all sellers face requirements to use the registry.
Sellers exempted from the FTC's rules still have the option to access the registry voluntarily. However, they must still provide certification information before viewing any telephone numbers on the DNC registry.