STRATEGY
Catalyst
Need help getting started? Catalyst provides insights and guidance enterprises need to build a business case and a plan for implementing zero-party data (preferences, consent, & insights data) strategies successfully. This plan will help you regardless of whether you leverage our platform or build one inhouse.
Book a free 30-minute session with an experienced strategist
Book Now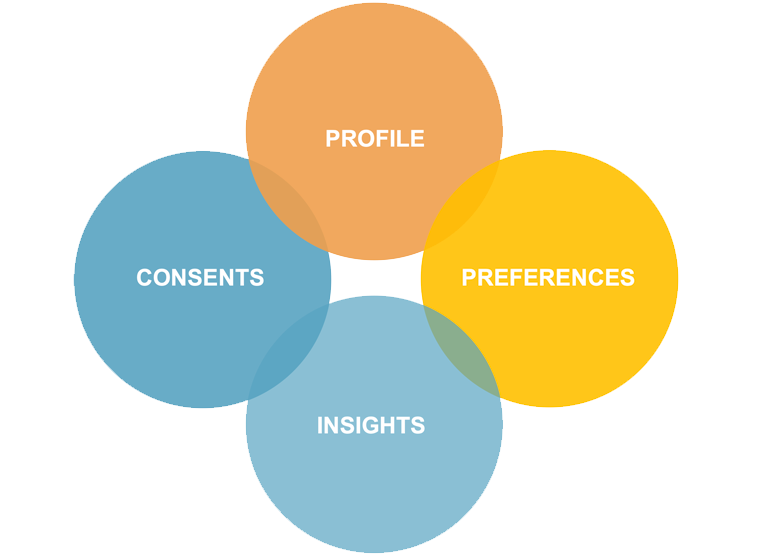 Unique to brand
No other competitor has the data or can buy it
Ultimate "source of truth"
Customers provide data directly and voluntarily
Relationship based
Customer's level of trust leads to their willingness to share their data
Mutually beneficial
Customers receive value in exchange for data they share
---
CATALYST
A Consultative Approach to Establishing Your Zero-Party Data Strategy
Our strategic consulting team will guide clients through a proven methodology to ensure their organization has a clear plan forward to enable a personalized, relevant, and compliant marketing approach to preference management, consent, and insights management.
A Catalyst engagement positions you to:
Identify high-impact ROI & ROMI opportunities
Increase revenue from new channels
Improve customer loyalty
Reduce compliance and regulatory action risks
Provide a high-level roadmap and deployment plan
Provide the basis for organizational alignment
Leverage subject matter expertise and knowledge transfer
Enhance clarity of brand promise & trusted relationships
Create seamless cross-channel content & conversion strategies
---
CATALYST
Engagement Overview
Approach
Onsite Discovery – week 1
Structured deep dive discovery session with goal to understand current gaps and needs
Development and Analysis – week 2
Review onsite findings, organization supplied artifacts, supplemental research into high level gap assessment and key themes
Business case and value drivers – week 4
Initial draft of key ROI components with supporting dollar contributions
Final workstream deliverables – week 6
Provide executive summary PowerPoint deliverables and recommendations
Deliverables
Current and future state recommendations
Deep dive discover sessions with key functional stakeholder – summary findings/themes
Industry best practices & UX/UI examples
Thought leadership and knowledge transfer with relevant industry wireframe examples
Identification of key business case drivers
Identify, collect, and prioritize key value drivers across the organization. Quantify ROI.
Rationalized Implementation Roadmap
Prioritized preference, consent, and insights management roadmap
Book a free 30-minute session with an experienced strategist
Book Now